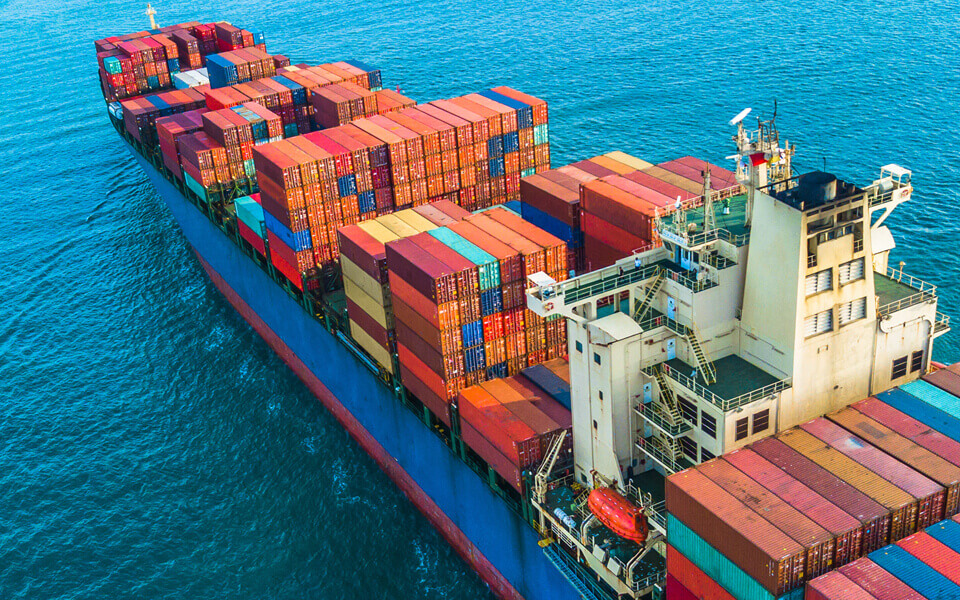 Ocean Container Freight Services
---
Shipping Containers is the term commonly used to describe a wide range of standardized multimodal freight transport equipment.
Multimodal Ocean Shipping Containers Move Easily
The term multimodal means items can be transported on and transferred easily between a wide range of transport modes such as road haulage, trains and container ships. They are based on a standard size called a TEU (Twenty-foot Equivalent) and are most commonly 20ft or 40ft long.
They are used for a wide range of goods that are being shipped around the world, transported on huge container ships with the new generation of containers being able to carry in excess of 18,000 TEUs.  The versatility of this type of shipping method has given rise to a very steady growth in this industry.
Most containers are owned by the shipping lines and are returned to the nearest port once the goods have been unloaded. The alternative is a Shipper's Own Container and as the name suggests the container is the property of the shipper. The advantage is the container will stay with the customer once it is unloaded. Shipping containers make excellent storage units and can be purchased quite cheaply. Containers that are used for shipping must be CSC plated, showing they are approved for travel. CSC stands for Container Safety Convention.